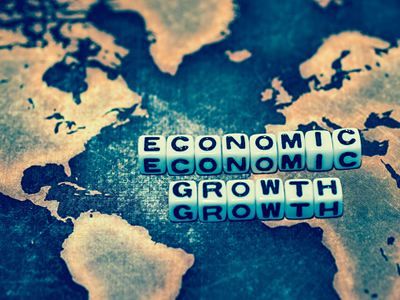 Notes/Observations
UK's chief negotiator Frost travels to Brussels for talks on Britain's exit from the EU
Speculation that Queen Elizabeth II could be asked to suspend Parliament as soon as today Asia:
China said to be taken the 2nd batch of tariff exemption applications on Sept 2nd (*Reminder: On Aug 23rd China announced plans to levy 5-10% retaliatory tariffs on $75B of US goods, effective on Sept 1st and Dec 15th)
China PBOC set the Daily Yuan Reference Rate at 7.0835 for its weakest CNY fix since March 18, 2008
Speculation that the PBoC might cut its key interest rates from Sept 2019
US Federal Register confirmed US to raise tariffs on $300B of China goods from 10% to 15%, effective Friday Aug 30th (Note: This was President Trump's response to China's decision to impose retaliatory tariffs of 5-10% on $75B in US products)
Europe/Mideast:
Italy Five Star/PD government would aim to keep deficit to GDP at 3% in 2020 budget
Italy Dep PM Di Maio (5-Star): 5-Star leadership will support new govt only if party members approve in online vote planned by next week after a Premier had been appointed
UK Treasury noted that Chancellor of the Exchequer Javid (Fin Min) speech on Wednesday (Aug 28th) had been cancelled; spending round would be brought forward in early Sept. Would stick to the current borrowing rules and added would be no "blank cheque" for departments (Note: By bringing forward the spending review said to provide certainty ahead of Brexit (currently planned for Oct 31st)
EU President Juncker told PM Johnson that he would look at any concrete proposals as long as they are compatible with the withdrawal agreement; we do everything we can to avoid a 'no deal' Brexit scenario
UK PM Johnson reiterated stance that unless the EU withdrawal agreement was reopened and Irish backstop abolished there was no prospect of a Brexit deal
Ireland Foreign Min Coveney: alternative arrangements for Brexit that are being discussed do not do the same thing as the backstop
Americas:
Fed issued statement following publication of Op-Ed by former NY Fed President Dudley: Federal Reserve policy decisions were guided solely by its congressional mandate, reiterated political considerations play absolutely no role
Former NY Fed Dudley Op Ed: Fed should consider political factors in making its decisions. He urged the central bank to reconsider its apolitical approach because, by cutting interest rates thus enabling Trump to escalate trade wars that were harming the economy. (Note: Dudley is a registered Democrat)
Energy:
Weekly API Oil Inventories: Crude: -11.1M v -3.5M prior
SPEAKERS/FIXED INCOME/FX/COMMODITIES/ERRATUM
Equities
Indices [Stoxx600 -0.35% at 372.26, FTSE +0.42% at 7,119.35, DAX -0.50% at 11,669.34, CAC-40 -0.56% at 5,356.28, IBEX-35 -0.26% at 8,705.85, FTSE MIB -0.19% at 20,950.50, SMI -0.33% at 9,753.50, S&P 500 Futures +0.23%]
Market Focal Points/Key Themes: European Indices trade mostly lower today following a mixed session in Asia and slightly higher US Index futures amid yesterday was the first time since 2007 the treasury market closed with the yield curve inverted. FTSE 100 outperforming other indices on sharply weaker pound as there have been speculation the Queen could be asked to agree to prorogue parliament for more than a month as early as today. On M&A front, shares of British American Tobacco and Imperial Brands both trade lower on potential Philip Morris and Altria ~$200B merger deal in tobacco space. Thomas Cook in a volatile trade quotes lower 18% after announcement of Fosun-led rescue plan followed by £450M lifeline investment. Spanish company Ebro Foods trades mostly flat after $342M brand acquisition from US-listed Hain Celestial Group. On the earnings front shares of Petrofac trade lower 1% while industrial firm Diploma quotes higher after providing a trading update. UK-listed Aveva Group trades lower as its US peer Autodesk cut outlook. Elsewhere, retail giant H&M trades almost 5% higher on couple of analyst upgrades. Looking ahead notable earners include Tiffany, Coty, Express and Chico's FAS.
Equities
Consumer discretionary: Ebro Foods [EBRO.ES] +0.5% (acquisition), Thomas Cook [TCG.UK] -18% (confirms investment from Fosun), H&M [HMB.SE] +4.5% (analyst upgrades), Kongsberg Gruppen [KOG.NO] +11% (earnings), Emmi [EMMN.CH] -6% (earnings)
Consumer staples: British American Tobacco [BATS.UK] -1%, Imperial Brands [IMB.UK] -1.5% (potential Philip Morris and Altria deal)
Energy: BP [BP.UK] +1.5% (divestment), Petrofac [PFC.UK] -1% (earnings)
Healthcare: Astrazeneca [AZN.UK] +0.5% (trial results)
Industrials: Diploma [DPLM.UK] +2% (trading update)
Technology: Aveva Group [AVV.UK] -1.5% (Autodesk outlook cut)
Speakers
Italy's President Mattarella reportedly could give Conte a mandate as soon as Wed, Aug 28th (today) and give him a week to put together a coalition govt
Italy's Democratic Party (PD, opposition) said to see 5-Star's Di Maio's role in new govt as sticking point in talks (reports had circulated that Di Maio wanted to keep Dep PM position and hold Interior Min as well)
Italy PD party Senate chief: Do not believe there are vetoes on 5-Star's Di Maio serving as Dep PM
Italy's PD party (opposition) leader Martina said to remain optimistic on forming a coalition govt but talks remain difficult
Italy's PD party (opposition) deputy leader Orlando: Deputy PM in new govt should come from PD's ranks not from 5-star party
BBC's Nick Robinson tweeted: Hearing that the Queen could be asked to agree to prorogue parliament as early as today. She's in Balmoral. Would be done by Order in Council. Only one source. Not confirmed. Watch this space
BBC's Laura Kuenssberg tweeted that Parliament was likely to meet therefore from next Monday (Sept 2nd) until around the Sept 11th)
UK parliament said to return on Sept 3rd as planned – FT
German Institute for Economic Research (DIW): German economy likely to contract in Q3 (would put country in a technical recession)
China Foreign Ministry spokesperson Geng Shuang: not aware of any denial of US warship visit request
Iran President Rouhani to meet Japan PM Abe at the UN Assembly in Sept
Currencies/Fixed Income
FX price action was in the GBP currency as one political reporter tweeted that the Queen could be asked to suspend Parliament as early as today. Dealers quickly pointed out that If Parliament was closed and MPs would not be able to stop what would be an inevitable no-deal Brexit. U.K government bonds rallied (lower yields) as the market reacted to the threat of a no-deal Brexit increasing. GBP/USD was lower by 1.0% at one point in the session to test below 1.2160 for a 1-week low.
Other major pairs quiet with EUR/USD holding below the 1.11 level and USD/JPY steady at 105.75 area
Economic Data
(FI) Finland July House Price Index /M: -1.6% v 0.4% prior; Y/Y: -0.4% v 0.9% prior
(DE) Germany Sept GfK Consumer Confidence: 9.7 v 9.6e
(DE) Germany July Import Price Index M/M: -0.2% v -0.1%e; Y/Y: -2.1% v -2.0%e
(NO) Norway July Credit Indicator Growth Y/Y: 5.6% v 5.7% prior
(HU) Hungary July Unemployment Rate: 3.4% v 3.3%e
(TR) Turkey Aug Economic Confidence index: 87.1 v 80.7 prior
(SE) Sweden July Retail Sales M/M: 0.4% v 0.3%e; Y/Y: 4.3% v 3.0%e
(AT) Austria Aug Manufacturing PMI: 47.9 v 47.0 prior (5th straight contraction)
(EU) Euro Zone July M3 Money Supply Y/Y: 5.2% v 4.7%e
(IT) Italy Aug Consumer Confidence Index: 111.9 v 112.7e; Manufacturing Confidence: 99.7 v 99.6e; Economic Sentiment: 98.9 v 101.2 prior
(CH) Swiss Aug Credit Suisse Expectations Survey: -37.5 v -24.0 prior
(IS) Iceland Central Bank (Sedlabanki) cut the 7-Day Term Deposit Rate by 25bps to 3.50% (3rd straight cut)
Fixed Income Issuance
(FI) Finland opened its book to sell €3.0B in new Sept 2024 RFGB bond via syndicate; guidance seen -17bps to mid-swaps
(IN) India sold total INR170B vs. INR170B indicated in 3-month, 6-month and 12-month bills
05:00 (NO) Norway sold NOK2.0B vs. NOK2.0B indicated in 1.75% 2029 bonds; Avg Yield: 1.16% v 1.67% prior; Bid-to-cover: x v 3.05x prior
05:00 (IT) Italy Debt Agency (Tesoro) sold €6.0B vs. €6.0B indicated in 6-month Bills; Avg Yield: -0.217% v -0.147% prior; Bid-to-cover: 1.34x v 1.46x prior
Looking Ahead
05:30 (UK) Weekly John Lewis LFL Sales data
05:30 (ZA) South Africa announces details of next bond auction (held on Tuesdays)
05:30 (EU) ECB allotment in 3-month LTRO
05:30 (DE) Germany to sell €3.0B in Aug 2029 bunds
05:30 (GR) Greece Debt Agency (PDMA) to sell 26-week bills
06:00 (IL) Israel July Chain Store Sales M/M: No est v 0.5% prior
06:00 (IE) Ireland July Retail Sales Volume M/M: No est v 1.2% prior; Y/Y: No est v 0.1% prior
06:00 (CZ) Czech Republic to sell combined CZK6.0B in 2023 and 2026 bonds
06:30 (EU) EFSF to sell €1.0B in 0.0% Nov 2022 bonds
06:45 (US) Daily Libor Fixing – 07:00 (US) MBA Mortgage Applications w/e Aug 23rd: No est v -0.9% prior
08:00 (UK) Daily Baltic Dry Bulk Index
09:00 (IL) Israel Central Bank (BOI) Interest Rate Decision: expected to leave Base Rate unchanged at 0.25%
09:00 (BR) Brazil July Total Federal Debt (BRL): No est v 3.978T prior
09:30 (BR) Brazil July Total Outstanding Loans (BRL): No est v 3.296T prior; M/M: No est v 0.4% prior; Personal Loan Default Rate: no est v 4.8% prior
10:00 (IT) Italy President Mattarella meets PD party officials
10:30 (US) Weekly DOE Oil Inventories
12:00 (CA) Canada to sell 2-year Bonds
12:20 (US) Fed's Barkin (non-voter, hawk)
13:00 (MX) Mexico Central Bank Quarterly Inflation Report (QIR)
13:00 (IT) Italy President Mattarella meets 5-Star party officials
13:00 (US) Treasury to sell 2-year FRN
13:00 (US) Treasury to sell 5-year notes
17:00 (KR) South Korea Sept Business Manufacturing Survey: No est v 71; Non-Manufacturing Survey: No est v 71 prior
17:30 (US) Fed's Daly (dove, non-voter) at IMF conference in New Zealand