The encouraging employment report might make the case of rate cut less strong this month. Economic developments since the December meeting have been mixed at best. Although job market and inflation showed improvement, GDP growth in the third quarter slowed as contribution from household spending dropped while impacts of large bushfires in New South Wales have yet to be revealed. Moreover, novel coronavirus has greatly increased the uncertainty of global economic growth this year. Although RBA should likely leave the cash rate unchanged at 0.75% this month, it might have to act in April and probably again in August. Meanwhile, policymakers would likely downgrade growth outlook at the upcoming report on monetary policy.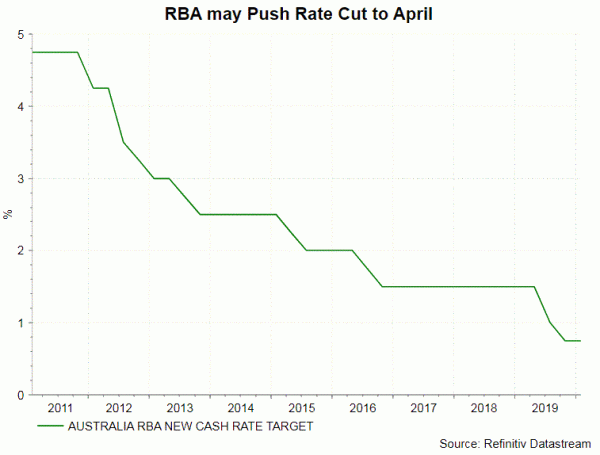 On the job market, December's unemployment rate slipped -0.1 percentage point to +5.1%. Employment increased +28.9K, beating consensus of +15K addition. The headline reading was thrilling as the job market is a key factor affecting RBA's monetary policy. However, the unemployment rate remained way above the 4.5% target. Meanwhile, full-time employment dropped -0.3K, after gaining +4.2K in November. Lackluster improvement in full-time jobs is likely to affect household spending in the long-term. Headline CPI climbed +0.1 percentage point to +1.8% y/y in 4Q19. RBA's weighted mean also added +0.1 percentage point higher to +1.3%, while the trimmed steadied at +1.6%. Notwithstanding the improvement, inflation remains below RBA's +2% target.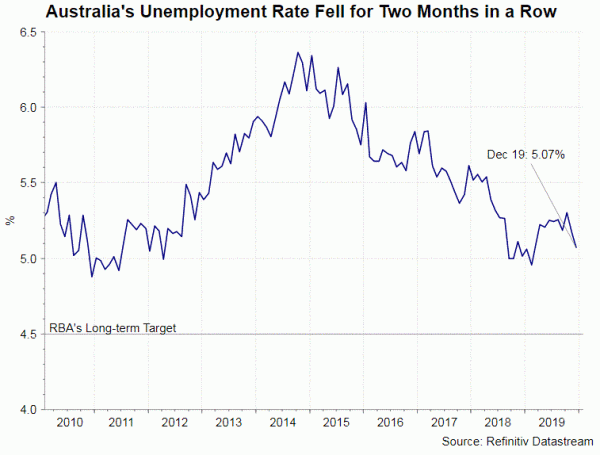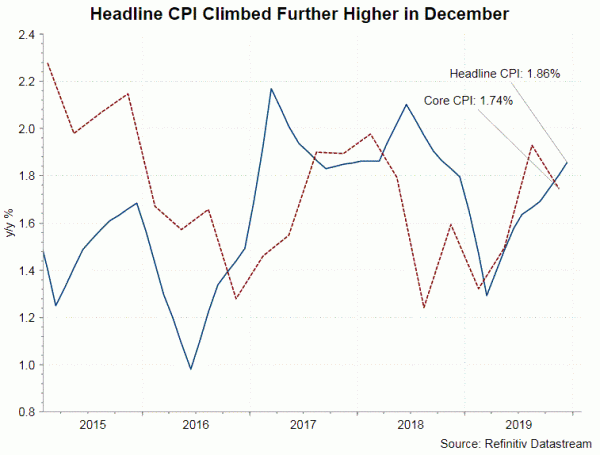 GDP growth in 3Q19 eased to +0.4% q/q, weaker than consensus of, and second quarter's, +0.5%. Contribution from household spending shrank to +0.1%. The large bushfires since December last year is expected to erase GDP growth by 0.1-0.2 percentage point. Moody's Analytics estimated the economic damage will exceed the record AUD 4.4B set by the 2009 "Black Saturday" blazes in the state of Victoria. Worse still, novel coronavirus (a.k.a. wuhan virus) has greatly increased global economic uncertainty. It is forecast that China's GDP growth could fall below +5% due to the disease. As Australia's biggest trading partner, faster than expected slowdown in Chinese economy would inevitably affect domestic growth in Australia.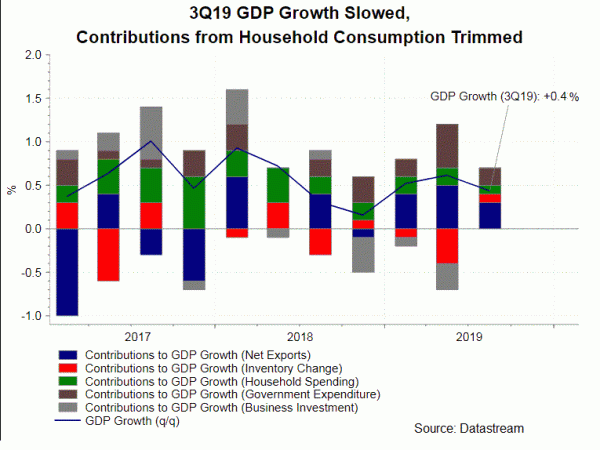 RBA may avoid cutting the policy rate this month, thanks to strong headline unemployment rate. However, both employment and inflation remain far below targets of the central bank. Together with negative impacts from bushfires and coronavirus, policymakers would eventually need to ease the monetary policy in the second quarter and then in the third quarter.