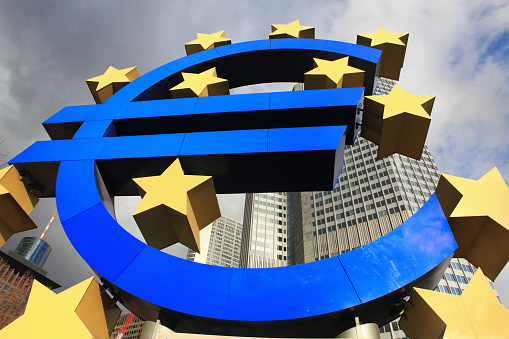 Market movers today
Markets will continue to follow the spread of the coronavirus closely and whether it continues to slow down.
It is Presidents' Day, so US markets are closed today.
Later this week, minutes from both the FOMC and the ECB will be in focus and markets will look out for hints about Fed's dovish tweak to the statement and Governing Council members' views of the upcoming ECB strategy review. February PMI releases are also set to attract a lot of attention on Friday, giving us some first indications of the spillover effects from the economic shutdown of China on the rest of the global economy.
Selected market news
Coronavirus headlines continue to set the tone in markets. Over the weekend Japan confirmed another 70 new cases aboard a cruise ship and the first case was now also registered on the African continent. That said, the latest numbers from the Hubei province still suggest that the infection pace is slowing after the sudden jump following the methodology changes last week. Outside Hubei the number of new cases within China is the lowest since 23 January. We still think there is a risk that the contagion could rise again following the return of millions of people from the extended holiday and with workplaces starting up again. The full impact of this will probably show in a few weeks' time. Meanwhile, Hubei authorities have tightened rules on companies looking to restart work, prolonging the period of production disruptions.
European yields headed slightly lower on Friday, led by the long end and Asian stocks are in the red this morning following gloomy Japanese GDP figures. The economy shrank at an annualized pace of 6.3% q/q in Q4, the deepest contraction in five years. The impact of the VAT hike and typhoon Hagibis weighed on economic activity and recession fears are mounting amid the coronavirus outbreak in neighbouring China. While a dismal reading, we expect the Japanese slowdown to be temporary and the government's big spending package should also help lift the economy out of its slump in H1 20. Hence, we expect the Bank of Japan to remain calm and in wait-and-see mode in the near future.
Figures on Friday showed that the German economy stagnated at the end of 2019 with Q4 GDP growth arriving at a meagre 0.03% q/q after 0.2% q/q in Q3. Weaker activity in both domestic and external demand contributed to the slowdown. Although the figures were more upbeat than the December industrial production figures, which pointed to an outright growth contraction, the German economy had a weak finish to a troubled year 2019. Looking into 2020 we still see scope for the clouds over the manufacturing sector to lift somewhat, once the near-term hit from the coronavirus repercussions is overcome