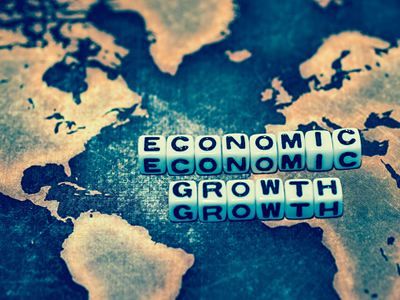 Notes/Observations
Geopolitical Tensions simmer after China stated the US ordered it to close its consulate in Houston citing issues over intellectual property
Asia:
Japan July Preliminary PMI Manufacturing 42.6 v 40.1 prior (15th straight contraction)
Australia Jun Preliminary Retail Sales M/M: 2.4% v 16.3% prior; Y/Y 8.2% v 5.3%
Coronavirus:
Total global cases 14,906,602 (+1.7% d/d); total deaths: 615.8K (+1.0% d/d)
Tokyo Ccoronavirus monitoring panel showed that outbreak was continuing to spread. Infections rising faster among middle aged and older people (Note: Tokyo reports 238 additional coronavirus cases v 237 prior)
Europe:
UK govt said to be close to abandoning a post-Brexit trade deal with EU; govt assumption was UK will trade with EU on WTO terms after transition period ended on Dec 31st, though a 'basic' deal still remained possible if the EU gave ground – UK press
UK said to also abandon hope of US trade deal by end of year – FT
Americas:
President Trump stated that coronavirus outbreak would probably get worse before it got better; outbreak seemed to be largely in the Sun Belt, but it could spread (Note: US daily death toll rose above 1,000)
President Trump signed executive order limiting the redistricting of voter districts. Redistricting restrictions might limit the voting power of certain states which had a larger population of immigrants who are unlawfully residing in the US
While House economic adviser Kudlow: thinks stimulus bill can be done by end-July
Sen McConnell did not expect that stimulus bill to be completed by end of July
Tsy Sec Mnuchin: Lots of progress being made want to finish the stimulus bill by end of this month
US Republicans consider offering 70% wage replacement for unemployment insurance in stimulus talks – Press
House Speaker Pelosi: Democrats want to see a Republican bill and then they'll negotiate; $1T price tag on GOP aid bill won't be sufficient to do what's needed for economy and America's health
Energy:
Weekly API Crude Oil Inventories: +7.5M v -8.3M prior
SPEAKERS/FIXED INCOME/FX/COMMODITIES/ERRATUM
Equities
Indices [Stoxx600 -1.01% at 372.90, FTSE -0.90% at 6,213.35, DAX -0.53% at 13,101.90, CAC-40 -1.18% at 5,044.19, IBEX-35 -1.29% at 7,398.00, FTSE MIB -0.69% at 20,580.50, SMI -0.49% at 10,393.09, S&P 500 Futures -0.53%]
Market Focal Points/Key Themes: European indices open modestly lower and descended further in the red as the session wore on; reports of UK close to abandoning Brexit deal blamed for drop in risk appetite; sectors leading gains include materials and technology; underperforming sectors lead by consumer discretionary and energy; ABB initiates previously announced share buyback program; earnings expected in the upcoming US session include Microsoft and Tesla
Equities
Energy: Norsk Hydro [NHY.NO] -2% (earnings)
Healthcare: Bavarian Nordic [BAVA.DK] +8% (agreement on vaccine)
Industrials: ABB [ABBN.CH] +3% (earnings; commences share buyback), Kingfisher [KGF.UK] +10% (trading update), Valeo [FR.FR] -3% (earnings), Antofagasta [ANTO.UK] -1% (production report)
Utilities: Iberdrola [IBE.ES] -1.5% (earnings)
Speakers
Japan Cabinet Office (Govt) Monthly Economic Report for July raised its Overall economic assessment and now saw the domestic economy as showing signs of picking up but it remained in in severe situation (2nd straight upgrade) (Note: The prior Jun assessment was domestic economy had almost stopped deteriorating' but remained in an extremely severe situation)
Australia govt saw Victoria State coronavirus lockdown possibly subtracting 0.75% off of Q3 GDP
China Global Times Editor in Chief Hu Xijin: 'The US asked China to close Consulate General in Houston in 72 hours. China labeled such actions as provocation. Urged US to correct wrong decisions or there will be retaliations
China PBoC said to pause further monetary policy easing
US State Dept confirmed that China to close its Houston consulate citing the move over intellectual property issues
A 7.