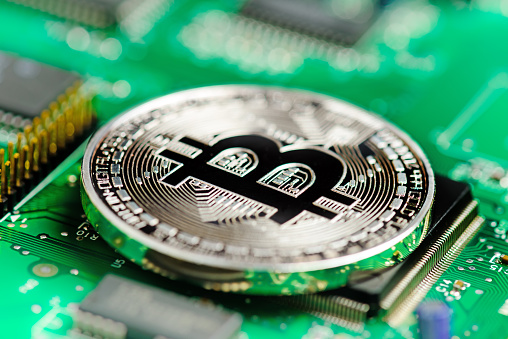 Focus back on fiscal response
It appears we're moving seemlessly from one major risk to another at the moment in the markets. The election is still technically live, Covid is spreading like wild fire and battles are commencing in Washington and Brussels as households and businesses line up for support to help them navigate through another brutal wave of Covid. A fitting end to a ridiculous 2020.
Country
US
The focus in the US is all about the coronavirus and the release of the FOMC minutes. The White House coronavirus task force is back and that is a sign the Trump administration realizes the current virus spread is expected to continue to rise. Many states are seeing record new cases and their ICU's are at risk of running out of capacity.
The Fed's minutes could provide further indications that policy-makers are ready to increase their asset purchases and possibly target purchases at the onger-end of the curve. The virus spread has worsened and given the growing long-term risks to the labor market, investors will expect the December meeting to be a live one.
US Politics
Many states are expected to certify their election results and Republican pressure should build for President Trump to concede the election. President Trump's refusal to concede the election is creating problems for Biden's team to hit the ground running when they take over. The peaceful transfer of power was supposed to provide the Biden administration access to federal funding, office space, and all types of stockpile and vaccine information that will allow them to outline their COVID strategy.
EU
The EU 2021-27 budget and pandemic relief talks earlier this year were quite straightforward. Far too straightforward, in fact, if you've been following the EU for years. Nothing ever happens that easily. Yes, there was a battle over whether the funds should be given as grants or loans but in the grand scheme of things, that's nothing and was easily resolved. Nothing is ever that easy when it comes to the EU and now we're seeing what we've become accustomed to. A dispute over the "rule of law" condition for accessing the funds, a stipulation clearly targeted at Hungary and Poland, forcing vetoes from, obviously, Hungary and Poland. Let the battle commence. Although, like with Brexit, time is short.
Brexit
The only thing that's changed since last week is that one official has been struck down with Covid forcing the negotiations to go virtual at a critical stage. Talks were perhaps heading for the "face-to-face" stage between the two leaders – Boris Johnson and Ursula Von Der Leyen – but unfortunately the British Prime Minister is self-isolating after coming into contact with someone that tested positive so even that may have to be conducted over video link. What a shambles. It should not change the outcome, rather bring a fitting end to a shambolic four years.
UK
The UK remains in lockdown and R has reportedly fallen to between 1 and 1.1, meaning some progress has been made these last two weeks. Whether that will be enough to significantly ease restrictions ahead of the holiday period is yet to be seen. Cases are steadying although fatalities continue to rise. The government and central bank have already undertaken major stimulus measures which means Brexit remains the only other major uncertainty. The pound has been a little sensitive to developments and while we may see a relief rally once a deal is announced, the major risk remains to the downside with an agreement now expected. Rishi Sunak's spending review next week will be another closely followed event but I don't expect an enormous amount of currently reaction to it.
Turkey
The lira is more than 12% off its lows, after paring some gains, after the CBRT more than lived up to expectations on Thursday, raising rates by 4.5% and setting itself on a course for a "permanent" fall in inflation. The move was in stark contrast to previous efforts to tighten via the back door and the currency is reaping the rewards. Under the past Governor, the central bank appeared to be crumbling under political pressure but this change suggests a return to a more sustainable approach. Whether that continues is another thing, given President Erdogan's well-known views on the link between inflation and interest rates.
China
China's data calendar is quiet with just Industrial Profits on Friday which are expected to improve to minus 0.60% for October. The first week of December's data releases will give more insight into whether China's economic expansion is slowing due to slowdowns internationally.
China's currency and stock markets should continue to remain firm with the Federal Reserve expected to ease in December and US stimulus talks resuming. Investors will be watching for signs of increased stress in the financial system after a number of corporate bond defaults this week. I do not believe though, that it is symptomatic of a deeper problem at this stage.
Hong Kong
No significant data this week. Hong Kong markets may be weighed down by a fresh outbreak of Covid-19 in multiple locations across the territory. That also jeopardises the new Singapore/Hong Kong travel bubble and may see leisure sector equities get marked down along with consumer discretionary.
Markets are ignoring the ongoing erosion of Hong Kong's democracy.
India
India is in the grip of stagflation as it wrestles with the Covid-19 pandemic/recession. INR gained little benefit from Dollar weakness and remains the regional underperformer. Credit quality concerns and banks persist.The newly installed monetary policy team at the RBI may be seeing light at the end of the tunnel though, with WPI data easing. That may give the RBI room to cut rates in the coming quarter.
Covid-19 continues to torpedo the domestic economy and India is best avoided altogether at the moment from an investor standpoint.
New Zealand
The New Zealand Dollar continues to outperform after the RBNZ left rates unchanged. With a weaker US Dollar in prospect, the Kiwi could move through 0.7000 this week.
Q3 Retail Sales is old news and will be ignored by markets.
Australia
Australia Retail Sales and Employment massively outperformed this week underpinning both the currency and the stock market. The resilience of the Australian data is showing zero effects from China's export embargo, and suggests that the domestic economy is rapidly recovering to pre-Covid-19 levels. Resource prices continue to be high, strengthening the export sector.
PMI's on Monday should reinforce the recovery outlook in an otherwise quiet week. Australian stock markets have been content to follow Wall Street slavishly and with US fiscal talks restarting, should remain supported on expectations of a positive outcome.
Australia remains vulnerable to further export boycotts from China, especially if the previously sacrosanct iron ore sector is targeted.
Japan
A quiet week for data releases before the start of December, with Tokyo CPI on Friday expected to show Japan is grappling with deepening deflation. That should be positive for the Yen which could test 103.00 next week.
Japan equities continue to outperform as part of the vaccine rotation recovery play.
Covid-19 cases are spiralling in Japan, but the government is refusing to initiate lockdowns. That could erode and already deeply recessive domestic market, and could see Yen repatriation increase. The government keeps talking (a Japan speciality) about extra budgets and fiscal stimulus. We are yet to see any signs of concrete policy though.
Markets
Oil
Oil prices are once again pushing against major resistance but, as yet, failing to gather any momentum at the right time. WTI is sitting around $42 and Brent $44.50, right at the upper end of the r