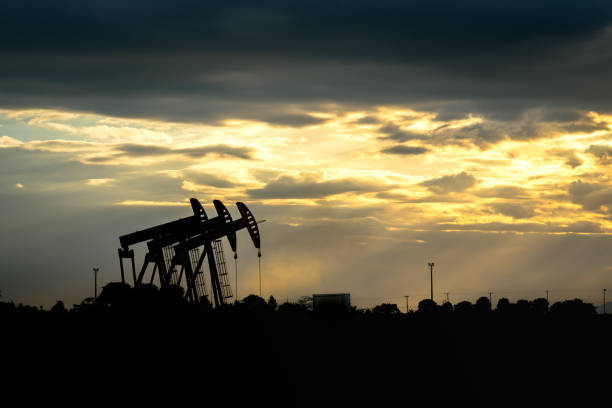 Predicting oil prices is a difficult job at the best of times. Still, it is increasingly difficult as COVID-19 and its variants continue to suspend consumers' plans and disrupt the balance between oil demand and supply. In addition, governments are also working to dismantle the current global energy system and shift to clean energy. All this puts oil prices and energy companies under the fog of uncertainty.
We expect crude oil prices to decline in the coming months, as it appears that supply will outpace demand, and we will find a surplus that turns things upside down. However, this does not mean that oil will not continue the rally that began late last year in 2022.
The potential failure to revive the Iran nuclear deal, the expected return of higher oil demand during the summer season, and the inability of OPEC+ to commit to pumping the agreed on amounts of supplies due to slowing production may push oil prices up.
Prices will begin to rebalance in the first quarter of 2022. According to Energy Information Agency (EIA), the average price of Brent crude will average $70 a barrel during 2022, according to Energy Information Agency (EIA).
Oil price, supply, and demand forecasts
The International Energy Agency (IEA) has forecasted that the global oil supply will exceed demand this year.
Global oil supply is expected to increase by 6.4 million barrels per day in 2022, compared to 1.5 million barrels per day in 2021. According to IEA, global demand will expand by 3.3 million barrels per day in 2022, compared to 5.4 million barrels per day in 2021.
According to the agency's report, the first quarter of 2022 could see a surplus of 1.7 million barrels per day and grow to 2 million barrels per day in the second quarter of 2022.
This surplus may push oil prices to calm down a bit and return to levels of $70 a barrel during this period.
Will oil return to $60 a barrel?
Oil prices may be at risk of dropping to $60 during the coming months due to the slowing demand associated with Omicron, and its effects on economies, production, aviation, and travel. This will happen if:
OPEC+ meets its collective production obligations.
The United States takes back its role as an influential producer, and the US shale oil comes back strongly to the field.
A breakthrough occurs in the Iranian nuclear deal with Western forces, and Iranian oil returns to the market in 2022.
The oil price may collapse to $60 a barrel. However, it will be an excellent opportunity to buy because the long-term trend will be bullish.
Is it possible for oil to jump to $100 a barrel in 2022?
As global economies reopen from the pandemic, oil demand may exceed global supply. However, forecasts of an oversupply in the first quarter of 2022 will disappear for good, as OPEC and its non-OPEC allies led by Russia can still not deliver the planned 400,000 BPD increase each month.
Excess supply will turn into tight supply, as demand for oil fuel increases as economies recover, and the driving season begins during the summer. This may push prices to $85-$90 a barrel during 2022. In addition, OPEC+ is expected to maintain a tight grip on production, which is an excellent recipe for pushing prices higher.
The absence of Iranian oil in the market, as we wait for the possible failure of the Iran nuclear deal talks, may open the door for oil to break $100 a barrel, especially if inflation and rising production costs reach the oil services sector.
In the end, to sum it up, we expect oil to continue its rally, but it will calm down a bit, and prices will range between $73-$85 during the year. According to the circumstances, oil should witness some volatility between ups and downs.