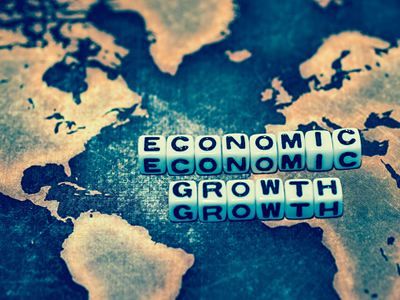 Notes/Observations
Risk aversion fears continue to simmer due to escalation of the trade war; China said to ask companies to halt imports of US agriculture imports; CNY currency weakens; full-blown currency war could erupt as a consequence
Major European PMI Services data mixed in session (Beats: France, Italy, UK; Misses: Euro Zone, Germany, Spain)
Asia:
China reportedly asked state-owned companies to suspend imports of US agricultural products in the wake of further US tariffs on Chinese goods announced last week
China PBOC set the Yuan Reference rate at its weakest fixing since Dec 2018 (6.9225 vs. 6.8996 prior); The offshore Yuan moved beyond the ''7.0′ level against the US dollar after PBOC fix for the 1st time since 2008
China PBoC reiterated its prudent monetary policy stance with a proper balance between easing and tightening; stated that its F X policy will not change as two way fluctuation was normal; yuan depreciation due to the US' tariffs on China and protectionism; Warned speculators amid recent yuan weakness; China Offshore yuan -1.5% to 7.08
China Caixin services PMI hits 5-month low in July; Hong Kong July PMI hits lowest since 2009 on trade and protest concerns
Japan PM Abe: Concerned over risk coming from foreign economic downside. Govt will implement macro-economic policy quickly if it's needed
Japan Chief Cabinet Sec Suga: Watching FX moves with a sense of urgency; FX stability was important
Europe/Mideast:
PM Boris Johnson said to be preparing for a general election
Trump Administration said to have threatened that UK would not get a new Free Trade Agreement unless a new tax affecting US tech firms was dropped
President Trump: confirmed to sign beef agreement with EU; appreciated the EU 'stepping up' on beef trade issue. Under deal beef exports to EU will increase 46% in the first year Energy:
Iran seized Iraqi oil tanker that was smuggling fuel in the Gulf; (3rd such incident) Iraq Oil Min denied any ties to tanker that was seized
SPEAKERS/FIXED INCOME/FX/COMMODITIES/ERRATUM
Equities
Indices [Stoxx600 -2.05% at 370.40, FTSE -2.16% at 7,246.75, DAX -1.65% at 11,676.68, CAC-40 -2.18% at 5,242.21, IBEX-35 -1.37% at 8,775.00, FTSE MIB -1.53% at 20,724.50, SMI -2.05% at 9,603.50, S&P 500 Futures -1.50%]
Market Focal Points/Key Themes: European Indices trade sharply lower as momentum continues to build to the downside as China looks to retaliate following the tariff announcement by the US last week. This follows on from a sharply weaker session in Asia and weaker US Index futures. On the corporate front shares of EasyHotel gains over 30% after a cash offer from a consortium at 95p/shr; Ocado and M&S decline as Ocado completes agreement of sale of 50% of Ocado Retail in 50/50 JV; Just Eat announce the confirmation of a takeover by Takeaway.com, while Quilter declines slightly as the company divested its UK closed book ops to Swiss Re for £425M. On the earnings front banking giant HSBC declines on upbeat earnings, but overall market momentum as well as the stepping down of their CEO is weighing. PostNL gains over 6% on earnings and the divestiture of PostCon; while Ascom is a notable decliner on earnings and the stepping down of its CEO. Dialight, Interrol and BBA Aviation are among other notable names declining following earnings. In other news Verona Pharma gains as its Phase 2 trial met all primary and secondary endpoints. Looking ahead notable earners include Loews Corp, Tyson Foods and Jacobs Engineering among others.
Equities
Consumer discretionary: Just Eat [JE.UK] -2% (confirms merger), Metro [B4B.DE] -6.5% (Czech investor denies increase in takeover offer), PostNL [PNL.NL] +6.5% (earnings; divestment), easyHotel [EZH.UK] +35% (to be acquired), Carrefour [CA.FR] -3% (analyst action)
Financials: HSBC [HSBA.UK] -3% (earnings; CEO steps down; buyback)
Healthcare: Evonik [EVK.DE] -2% (being sued by US)
Industrials: BBA Aviation [BBA.UK] -2.5% (earnings), Renault [RNO.FR] +0.5% (in talks with Nissan on reshaping alliance,mulling restarting Fiat merger talks), Dialight [DIA.UK] -6% (earnings; Chairman steps down)
Telecom: Ascom [ASCN.CH] -11.5% (earnings)
Speakers
Italy Stats Agency (Istat) Monthly Economic Note: Leading indicator pointed to slight improvement in economy. Data for July halted the declining trend that was in place since last year
-Italy Govt said to be targeting 2020 budget deficit to GDP level of under 1.8%. Extra revenue from reducing tax breaks and incentives would be used to avoid automatic VAT increase from 2020 worth ~€23B
China former PBoC advisor Yu Yomgding: Economic fundamental does not support big fall in CNY currency
Taiwan Central Bank official: To maintain forex market order in the event of excessive volatility caused by irregular factors
Hong Kong Police spokesperson: Did not believe that there was any chance of China People Liberation Army (PLA) being deployed
Currencies/Fixed Income
Risk aversion mounted during the Asian/EU session as U.S.-China tension increased. The offshore Yuan currency tested above the 7.0 level for the 1st time in over a decade which made dealers note that a full-blown currency war could erupt. -USD: The US dollar index has retreated from its highs back below 98.00. To the downside we look at the level in the region of 96.60.
FX price action saw money flow into the usual safe havens pairs. Sentiment helped the Japanese Yen rise to highest level since Jan with Japanese officials meeting to discuss markets. USD/JPY hit fresh 7-month lows as the pair stayed below the 106 level during the session today. The next level the low of the year is 104.60.
USD/CHF saw the Swiss France appreciate with the pair testing below 0.9760 area as more traders look for safe havens.
EUR/USD remained steady and holding above the 1.11 level. With limited economic data this week we expect the source of volatility will be comments from politicians and bank heads.
GBP bucked the trend and weakened as speculation rose that PM Johnson could be preparing for a general election. GBP/USD at 1.2135, lower by 0.2%
Economic Data
(IN) India July PMI Services: 53.8 v 49.6 prior; PMI Composite: 53.9 v 50.8 prior
(CH) Swiss July SECO Consumer Confidence: -8 v -8e
(RU) Russia July PMI Services: 50.4 v 50.7e (moves back into expansion); PMI Composite: 50.2 v 49.2 prior
(SE) Sweden July PMI Services: 52.3 v 49.9 prior (moves back into expansion); Composite: 52.2 v 50.5 prior
(CH) Swiss Jun Real Retail Sales Y/Y: +0.7 v -1.1% prior
(TR) Turkey July CPI M/M: 1.4% v 1.6%e; Y/Y: 16.7% v 16.9%e; CPI Core Index Y/Y: 16.2% v 15.7%e
(TR) Turkey July PPI M/M: -1.0% v +0.1% prior; Y/Y:21.7 % v 25.0% prior
(ZA) South Africa July PMI (whole economy): 48.4 v 49.6e (3rd straight contraction)
(ES) Spain July Services PMI: 52.9 v 53.6e (69th month of expansion); Composite PMI: 51.7 v 52.0e
(IT) Italy July Services PMI: 51.7 v 50.6e (6th month of expansion); Composite PMI: 51.0 v 50.1e
(FR) France July Final Services PMI: 52.6 v 52.2e (confirms 4th month of expansion); Composite PMI: 51.9 v 51.7e
(DE) Germany July Final Services PMI: 54.5 v 55.4e (confirmed 73rd month of expansion); Composite PMI: 50.9 v 51.4e
(EU) Euro Zone July Final Services PMI: 53.2 v 53.3e (confirmed 73rd month of expansion; Composite PMI: 51.5 v 51.5e
(CH) Swiss weekly Total Sight Deposits (CHF): 582.7B v 581.2B prior; Domestic Sight Deposits: 473.9B v 477.1B prior
(UK) July New Car Registrations Y/Y: -4.1% v -4.9% prior
04:20 (TW) Taiwan July Foreign Reserves: $467.2B v $467.0B prior
04:30 (EU) Euro Zone Aug Sentix Investor Confidence: -13.7 v -7.0e (lowest since 2013)
(UK) July Services PMI: 51.4 v 50.3e (4th month of expansion); Composite PMI: 50.7 v 49.8e
(UK) July Official Reserves Changes: $1.8B v $3.7B prior
Looking Ahead
(RO) Romania Central Bank (NBR) Interest Rate Decision
05:30 (NL) Netherlands Debt Agency (DSTA) to sell €1.0-2.0B in 6-month bills
05:30 (ZA) South Africa announces details of upcoming I/L bond sale (held on Fridays)
06:45 (US) Daily Libor Fixing
07:00 (MX) Mexico July Consumer Confidence Index: 107.8e v 106.1 prior
07:00 (RO) Romania Central Bank gov Isarescu to hold post rate decision press conference
07:00 (IL) Israel to sell bonds
07:00 (IN) India announces details of upcoming bond sale (held on Fridays)
07:25 (BR) Brazil Central Bank Weekly Economists Survey
08:00 (UK) Daily Baltic Dry Bulk Index
08:30 (CL) Chile Economic Activity Index (Monthly GDP) M/M: No est v 0.2% prior; Y/Y: 1.9%e v 2.3% prior; Economic Activity (ex-mining) Y/Y: No est v 2.8% prior
09:00 (FR) France Debt Agency (AFT) to sell combined €4.2-5.4B in 3-month, 6-month and 12-month Bills
09:00 (BR) Brazil July PMI Service: No est v 48.2 prior; PMI Composite: No est v 49.0 prior
09:45 (US) July Final Markit Services PMI: 52.2e v 52.2 prelim; Composite PMI: No est v 51.6 prelim
10:00 (US) July ISM Non-Manufacturing Index: 55.5e v 55.1 prior
11:30 (US) Treasury to sell 3-Month and 6-Month Bills
16:00 (US) Weekly Crop Progress Report