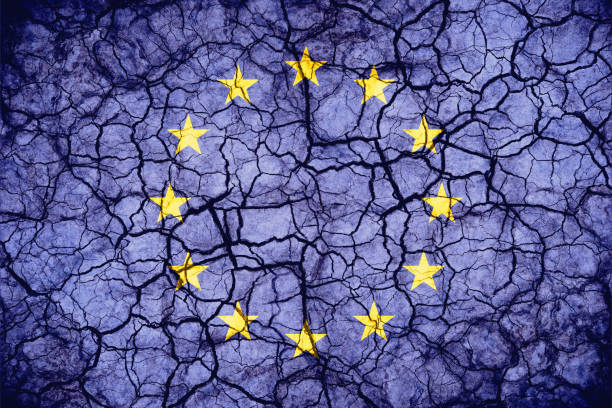 Major European indices trending lower on the back of weak economic data out of Europe
178-year old travel company Thomas Cook collapses
WeWork IPO shelved
Netflix stock continues its decline since July
Volatile week ahead for Oil as geopolitical tensions heighten; UK Prime Minister also comments
Another round of astonishingly weak economic data out of Europe this morning has resulted in major markets across Europe trending lower, with the German DAX leading the line of selling with losses close to 1.6% at time of writing. The Euro Stoxx 50, CAC 40 Market Index in France and IBEX 35 Index in Spain have also recorded losses above 1%, while the FTSE 100 has declined 0.8%.
The most recent data out of Europe this morning has achieved little, and if anything has accelerated prolonged concerns over global economic weakness after German manufacturing activity declined to its lowest level since 2009 and the Manufacturing PMI for the Eurozone was announced at 45.6. This means that the sector has now remained in contraction activity for eight consecutive months.
The most recent data out of Europe will scream for further monetary stimulus support from the European Central Bank (ECB) although there is awareness that the ECB has stretched to its maximum to combat economic momentum. Deposit rates in Europe already stand at minus 0.5% following the conclusion to the latest ECB policy meeting and there is limited reason to believe that extending rates into further negative territory is the answer to the Eurozone's problems after being held in negative territory for a five-year stretch.
EURUSD below 1.10, and it should remain there
The EURUSD has declined below 1.10 to its lowest level since September 11 on the EU data released this morning. The Euro should remain for an extended stay below 1.10 for a prolonged period, given the economic concerns and sentiment around Europe, and we should be looking at talking about the Euro potentially hitting 1.05 over the coming months.
This would be a more likely scenario if it wasn't for the public knowledge and distress that the Trump Administration holds for strength in the USD. For the Euro to fall all the way to 1.05 over the coming weeks and months, hypothetically the USD Index would need to rally to levels not seen since March 2017, which stand at around 102.
Thomas Cook collapses after 178 years of operation
Another key headline out of Europe is the unfortunate demise of Thomas Cook, which confirmed its collapse in the early hours of the morning after rescue talks to save the 178-year old travel company failed.
This conclusion had been feared, but its impact on the travel industry will remain with around 150,000 holidaymakers stranded and up to 21,000 jobs now at risk. The quest to bring all the impacted holidaymakers home will be the largest peacetime repatriation and is expected to impact at least 150,000 people in the United Kingdom, plus many more outside the UK. The potential economic impact of the collapse will not be clear immediately, but it represents another sore spot for the Eurozone and even the economies such as Turkey and Tunisia, which all benefited from being destinations of holidaymakers.
Factors behind the demise of Thomas Cook will likely include ongoing competition in the airline industry and more recently issues such as devaluation in the Pound following the EU referendum in June 2016, volatility in Oil prices and global uncertainty. However, when taking a look at the financial information of Thomas Cook over the past twelve years the UK's oldest travel company has alternated between profits and losses since 2007.
There have been more losses than profits in the past twelve years and this suggests that the business model has suffered for more than a decade and current issues such as Brexit uncertainty and weakness in the British Sterling should not be provided as explanations behind why the company went under.
WeWork IPO shelved
Amid prolonged concerns over weakening global growth, endless uncertainty over issues such as Brexit and no resolution in sight to US-China trade disputes that only last week encouraged the OECD to revise global growth forecasts for 2019 to the lowest level since 2009, the public listing of WeWork has been delayed.
Why the IPO to the popular co-working company has been delayed is attributed to questions over its valuation, profitability and long-term business model. Although a clear link between decelerating global growth momentum, uncertainty over the commercial estate sector in light of a world slowdown and what impact the global environment could bring to corporations do provide other suitable reasons why the IPO faces delay.
WeWork offers attractive and flexible conditions for its tenants, but the impact a global downturn could bring to the commercial real estate sector, and whether it encourages corporations to pull back on costs is something that risks questioning the lifespan of WeWork customers.
When will Netflix stock find its floor?
The losses of over 5% in the Netflix stock as trading for last week came to a conclusion coincidently occurred at the same time customers of Apple queued for hours to get their hands on the latest iPhone. Doubts have grown over whether Netflix will be able to not only retain loyal customers, but grow their existing data base after Apple announced its own streaming service would cost only $5 per month, while Netflix will face additional competition from the upcoming launches of Disney+ and more in the future.
Upcoming competition to the streaming space is nothing new really for Netflix and those in the market have been aware of increased competition from the soon-to-come launches of Apple, Disney, ESPN+ and HBO Max for most of 2019.
Oil prices lose further ground, but comments from UK Prime Minister ahead of U.N assembly suggest increased volatility ahead
Reports that Saudi Arabia has already restored around 75% of the output lost due to strikes on its facilities just over a week ago has resumed further weakness in the price of Oil. Sentiment has not been helped from the latest economic data out of Europe and the impact this can have on global demand, although it is the ongoing tensions in the Middle East that are at risk of rising once more, and that should keep prices lively throughout this week.
Iran warned foreign forces to stay out of the Gulf this weekend, following the US announcement that it was deploying more forces to Saudi Arabia and the comments from UK Prime Minister Boris Johnson that there was a "very high degree of probability" Iran was behind the drone and missile attacks. Johnson also refused to rule out participating in a coordinated military response if requested, which will keep traders on their toes. The U.N General Assembly this week will risk highlighting more geopolitical implications for the region should warnings at Iran be aired, and geopolitical instability to a historically volatile region would risk additional shocks higher to the value of Oil.