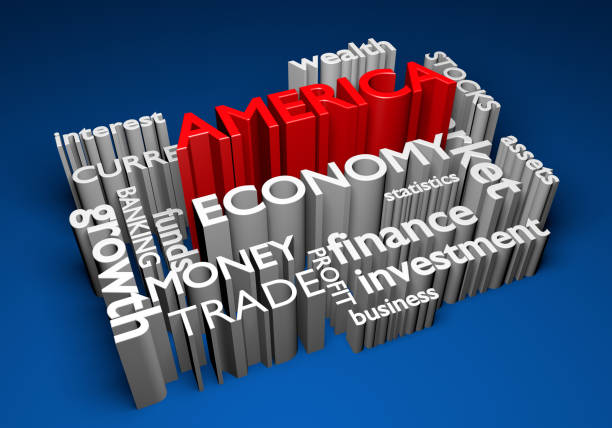 Vaccine rollout success in the US has Wall Street quickly pricing in rapid growth during the recovery stage. The trend in daily new cases is rising in the US but the successful vaccine rollout will make any sharp accelerations short-lived. The Biden administration is vaccinating 1.2% of all adults per day and that should make it very easy to hit the new goal of delivering 200 million COVID shots in hisfirst 100 days. Economic data is starting to get better in the US as jobless claims declined to a pandemic low. The country is about to quickly reopen, and the economy could run even hotter if Biden is able to deliver infrastructure spending this year.
Investors are prepared for some hot inflation prints but if expectations grow that the acceleration will last more than a few months, global bond yields could surge.
The upcoming week should be less busy with traders focusing on China's PMI data, an important OPEC+ meeting on output, and the US nonfarm payroll report.
Country
US
Now that President Biden has doubled his vaccination goal for his first 100 days, expectations are growing that the economy could run even hotter this summer. COVID cases are starting to trend higher in the US but the risk for a major reversal with the reopening theme seems unlikely. The US is vaccinating around 2.5 million Americans a day, which is about 1.2% of all adults per day.
Some soft inflation data has helped provide a steading US Treasury yield curve and that has brought some calm to financial markets. The focus for the upcoming week will be primarily on the labor market. Now that some states have fully reopened, the nonfarm payroll is expected to post the strongest job increase in months. Traders are expecting to see 628,000 jobs created in March, a significant increase to the 379,000 positions filled in February.
Much attention will also remain with the Biden administration's effort to move forward with his legislative agenda. On Wednesday, President Joe Biden will unveil his multitrillion-dollar infrastructure plan in Pittsburgh. If Wall Street becomes optimistic that Biden might have a chance to win over enough Republicans, GDP growth forecasts could massively get upgraded.
EU
The vaccine rollout in the EU has gone poorly, prompting EU officials to threaten to halt export shipments of AstraZeneca vaccines. The bloc has blamed AstraZeneca for failing to deliver on promised doses, but critics charge that the EU is demonstrating 'vaccine nationalism'. The EU threat to halt vaccine deliveries to the UK has damaged relations between the two sides and weighed on the British pound.
The vaccine crisis overshadowed the EU Summit on Thursday. EU leaders stopped short of a ban on vaccine exports but agreed to toughen export controls and called on AstraZeneca to "catch up" on its deliveries to Europe.
On the fundamental front, manufacturing remains a bright spot in the eurozone economy, highlighted by Germany, which showed strong growth in February with a read of 66.6. The second-estimate PMIs are expected to confirm the initial readings and show manufacturing growth throughout the bloc.
In Germany, retail sales were dismal in January, coming in at -4.5% MoM and -8.7% YoY. The February data is expected to improve, with a street consensus of +2.0% MoM and -4.9% YoY. Unemployment surprised in January with a read of +9 thousand, its first rise in seven months. This was considerably worse than the forecast of -9 thousand. The February estimate stands at -1 thousand.
UK
The British government has set up a timetable to gradually lift health restrictions and the "stay at home" order should be lifted on March 29th. However, working from home is encouraged and many restrictions remain in place.
UK Mortgage Approvals have been slowing and fell below the 100K level in January, dropping from 103 thousand to 99 thousand. The February data will be released on Monday.
The UK will release Final GDP for Q4 of 2o20 on Wednesday and the final PMI readings on Thursday. The majority of the focus will be on strongly the economic activity picks up following he end of many pandemic restrictions.
Emerging Markets
Turkey
Global currency markets were rocked last week as the Turkish lira plummeted 15 per cent on Monday and fell close to its all-time low. The lira sank after Turkish President Erdogan fired the Governor of the Turkish Central Bank, Naci Agbal. The currency managed to recoup half of its losses after the country's finance minister pledged that Turkey would adhere to free-market rules, but the potential for lira weakness to accelerate in Turkey's toxic political environment remains a strong possibility.
Poland
Poland, which is the European Union's largest eastern member, saw its currency fall to its lowest level since 2009. The Polish zloty fell 0.2% in early Friday to 4.6433 per euro. The zloty has declined by 2.6% in March, making it the second-worst performer in the emerging markets after the Turkish lira.
The EUR/PLN trade is becoming overcrowded, as concerns are growing that the worsening Covid pandemic will hamper Poland's economic recovery and put a strain on the budget.
China
China releases Industrial Profits on Sunday which should signal whether the official and Caixin Manufacturing and Services PMI's on Wednesday and Thursday will outperform. A weak number will pressure Asian equity markets on Monday morning. Likewise a downside miss on the PMI's is likely to weigh more heavily on China equities than upside from a positive print.
China's "national team" intervened in Mainland stock markets on Thursday sharply reversing a 2.5% slump. However both the Shanghai Composite and CSI 300 are in bearish correction territory. The government backstop threatens to make further downside more painful if it does not appear in force on each dip. If US markets also correct this may become problematic for authorities.
China's tech crackdown has spread to Tencent and threatens to envelop other major players. Along with geopolitical tensions, espe